Adding a pie chart to your Google Slide is a way to present the data relevant to the project. To go a step beyond the basic bar or pie chart, you can also add a radial chart, which involves first creating a pie chart.
In this tutorial, you're going to learn how to create a pie chart in Google Slides, how to edit it afterward, and how to transform it into a radial chart.
Creating your pie chart
While a radial chart will surely add pop and another skill level to your slide's presentation, you must first understand the basics—which means knowing how to create a pie chart.
Here are the steps to creating a pie chart for your presentation:
First, go up to the "Insert" tab at the top of your screen. 
2. Then, go down to the "Shape" option.
3. Under "Shape," go over to the "Shapes" sub-option, and select the shape of the pie chart. 
4. Finally, you'll click and drag to create the pie. Make sure to hold shift to maintain proportions.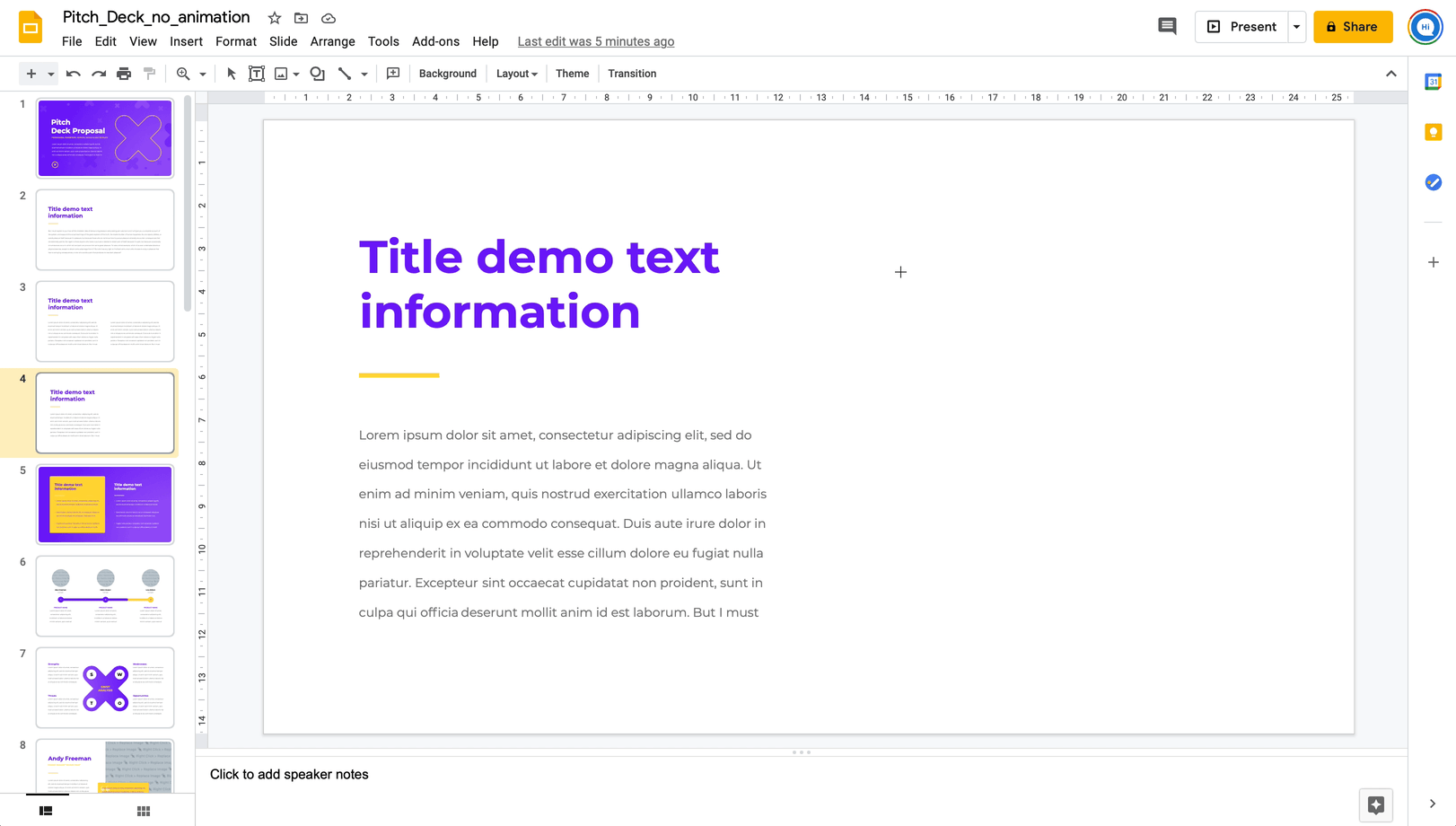 Editing your pie chart
Now, it's time to customize your pie chart. Here are some options to alter the style and have it more in-tune with your theme.
Color: Use the fill icon when the pie chart is selected to fill it in with a color not blending in with your background. 
Border color: While you can choose any color you wish for your border, we recommend making it transparent to keep up with a sleek visual appeal. You can make this transparent by clicking the border color icon and selecting "transparent." 
Resizing: There are two ways to alter the size. First, you can change the space the pie chart takes up by dragging the blue dots in or out. (Remember to hold shift to keep the dimensions.) If you want to change the area, hold one of the yellow dots, which will turn into a cross shape, and drag it until the shape is what you want it to be. 
Changing your pie to radial
Now that you've learned how to create a pie chart and edit it to your desired needs, you can now go one skill level further and create a radial.
To start this process, duplicate the pie chart you already have. To do this, click Ctrl + C and Ctrl + V simultaneously.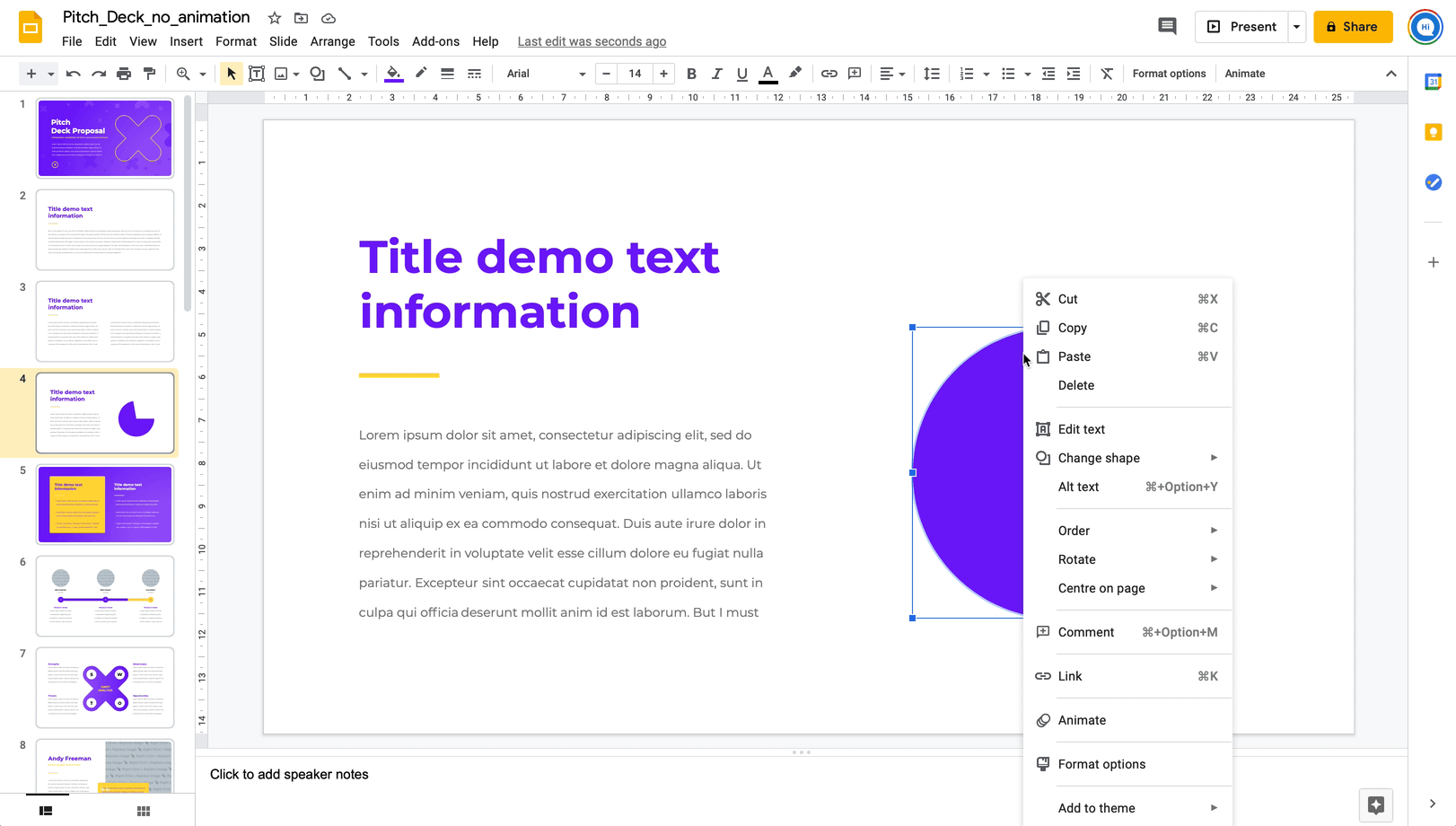 Once the new pie chart has appeared, it's time to rotate the second chart. To do this, select the chart and drag on the rotation axis (the blue dots) to shift upward. 
When the two charts are aligned, make the second pie smaller. You can do this by dragging the blue dot inward, holding shift to keep the shape. 
Using the skills you learned to edit your pie chart, alter your second pie to fit into the gap of the first.
Your two finished pieces should be able to fit together to create a circle.