Anybody using PowerPoint to develop their presentations can learn the skills it takes to design an eye-catching slideshow. However, very few people decide to change the direction in which the slide is rotated.
Often people don't think twice about changing the direction of the slides from the default setting. When you open a new PowerPoint document, it is set to a landscape layout, with a width greater than the height. Knowing how to rotate a PowerPoint slide can add a bit of uniqueness others don't often consider.
Keep in mind that when you rotate your PowerPoint slides, this change automatically resizes the text, images, tables, and other aspects of your slides. These aspects will resize to fit the new layout, but it may not look like the original Design before you rotated your slides. For this reason, you may want to keep your slides simple before the rotation or even change the rotation before you begin adding content.
Rotating your slides
By rotating the direction of your slides, you'll be changing the layout from landscape to portrait. Altering the direction to portrait, or, in other words, rotating your PowerPoint slide 90 degrees, isn't a formidable skill to learn.
Here are the necessary steps for rotating slide directions in PowerPoint:
Once you have the document open, new or previously designed, you go up to the top of the screen and select the "Design" tab in the toolbar.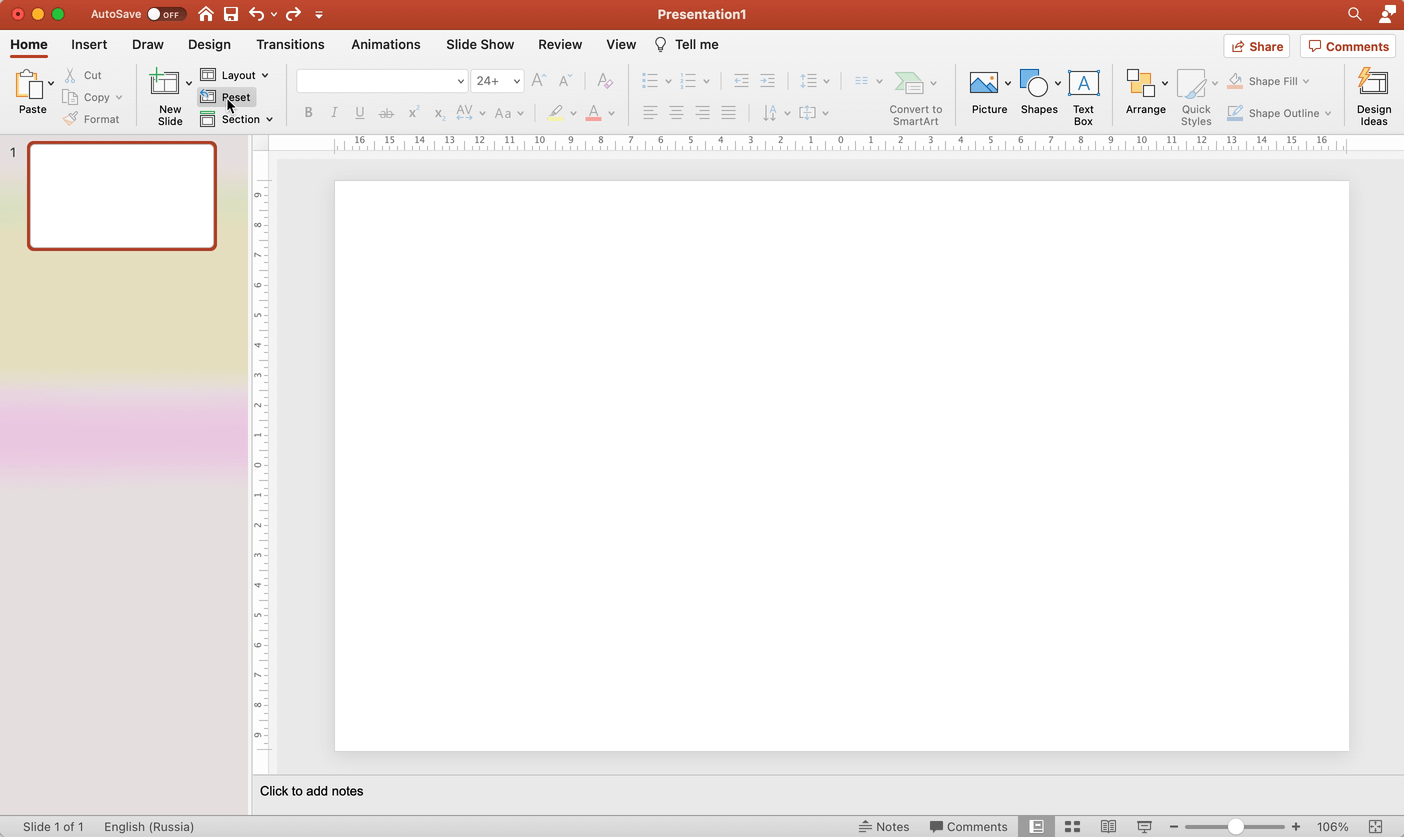 2. When the dropdown menu appears under Design, go down to the "Slide Orientation" option.
3. When you click on Slide Orientation, another dropdown menu will appear, and you'll choose "Portrait."
4. Once you select the Portrait option, in place of the landscape layout, all your slides will rotate 90 degrees.
Another way to perform this task would be to use the Slide Master in PowerPoint
To get to Slide Master, you'll have to first go up to the "View" tab at the top of the toolbar.
Once under View, you'll go down to the "Slide Master" option.
With Slide Master open, all of your slides will appear displayed in the left panel.
Once under Slide Master, you can click on the "Design" tab, go down to the "Slide Orientation" section once more, and choose the same "Portrait" option.
Conclusion
Remember, once you've rotated PowerPoint slides, you should go up to "File" and click "Save" to make sure your changes will be there when you close and reopen your presentation.
By the conclusion of this tutorial, you should be able to easily use your convenient toolbar and alter your slideshow's direction. While it may just seem like a tiny, slight change to your presentation, rotating PowerPoint slides is a rare and noticeable design decision.