When someone tackles the design of their Google Slides presentation, they might consider color, layout, and theme. However, other aspects of your project that may be overlooked in the design strategy scheme are image cropping.
While image cropping may seem like just another necessity of getting an image to work in your slide, you are making a particular decision about your project's design when you crop an image.
In this tutorial, you'll learn how to use the crop image tools in Google Slides.
Inserting your image
Your first step before editing your image is to insert the image onto your selected slide. To include an image in your slide, follow these steps:
Go to the "Insert" tab in the toolbar at the top of your screen.
Go down to the "Image" option listed.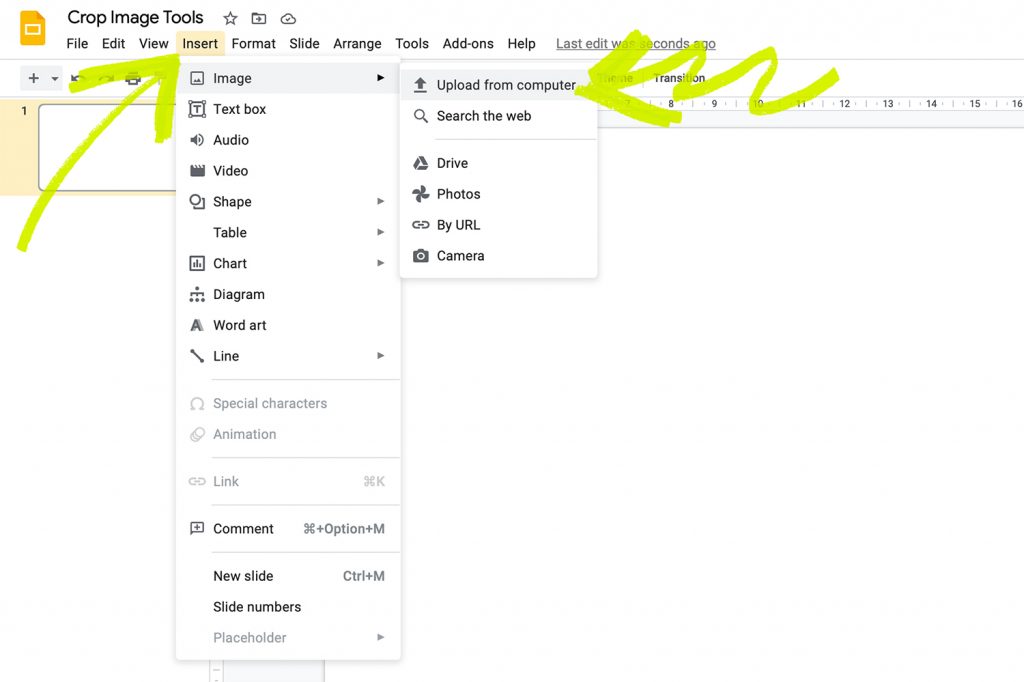 3. Then choose which avenue you wish to use to insert an image, such as uploading one from your computer or right from your Google Drive.
4. Finally, select the image you want to insert into your slide and click "open".
Once you've inserted your image into the slide, you can crop it to your liking.
Crop an image
You can either resize your image to your liking before or after you crop it. However, it may be easier to decide which pieces of your image you wish to cut or save.
Begin by making sure that your image is selected; otherwise, you won't be able to crop it.
A bottom toolbar will appear. When it does, go to the crop icon toward the right of the screen.
Once you click that, a black border with four thicker corners and sidebars appears. Drag the border to crop the pieces you want to exclude. Remember, anything outside the black border will be cut from the original image. 
4. When you've cropped what you want from the image, click "Enter" on your keyboard.
Mask an image
You can also mask an image using the same toolbar that appears when you select your image. When you mask an image, crop to shape the image in the shape you choose.
First, click on the arrow beside the crop icon.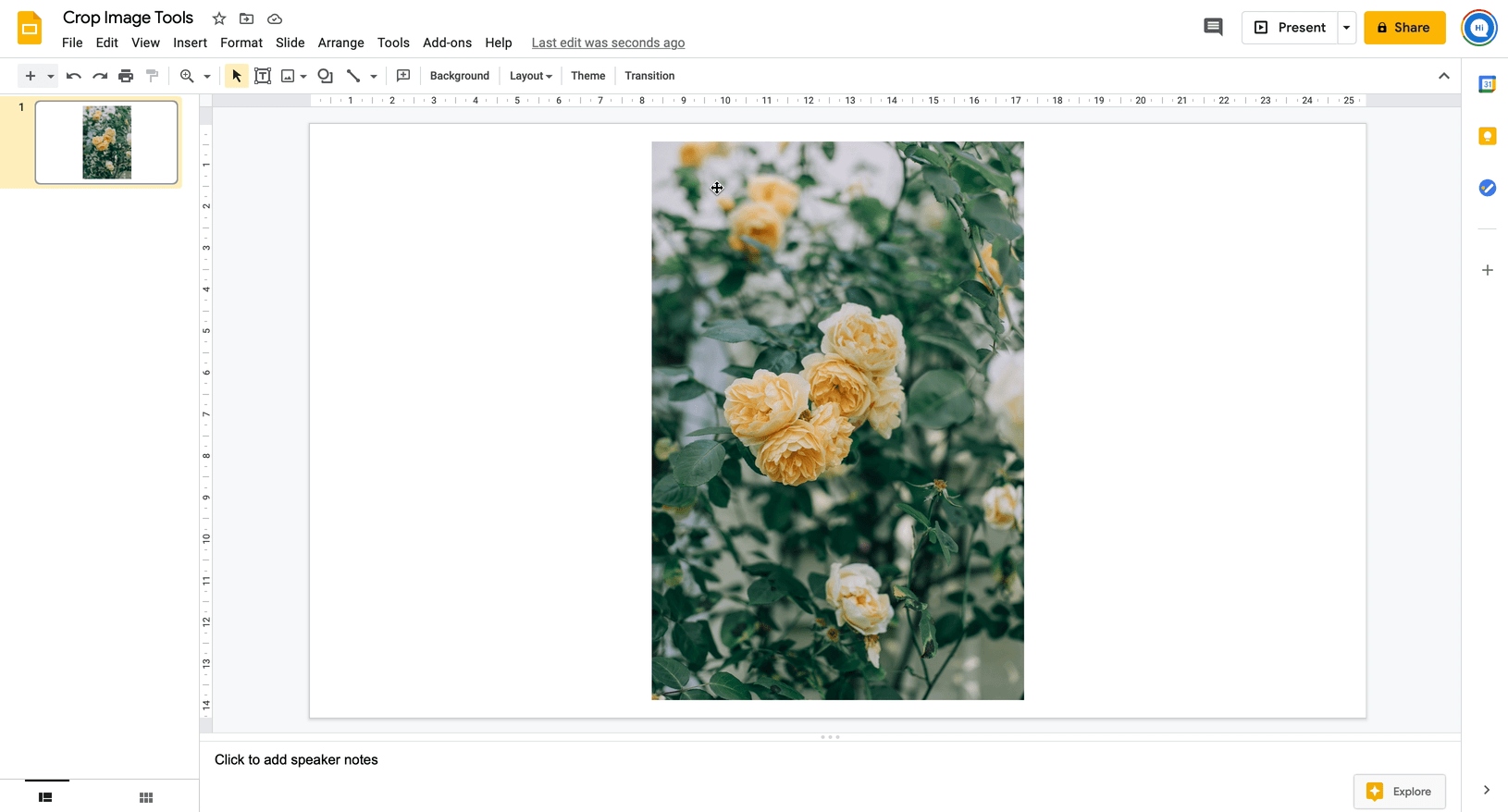 2. Then, choose the shape and form of your image. Keep in mind that this may cut off particular parts of the image.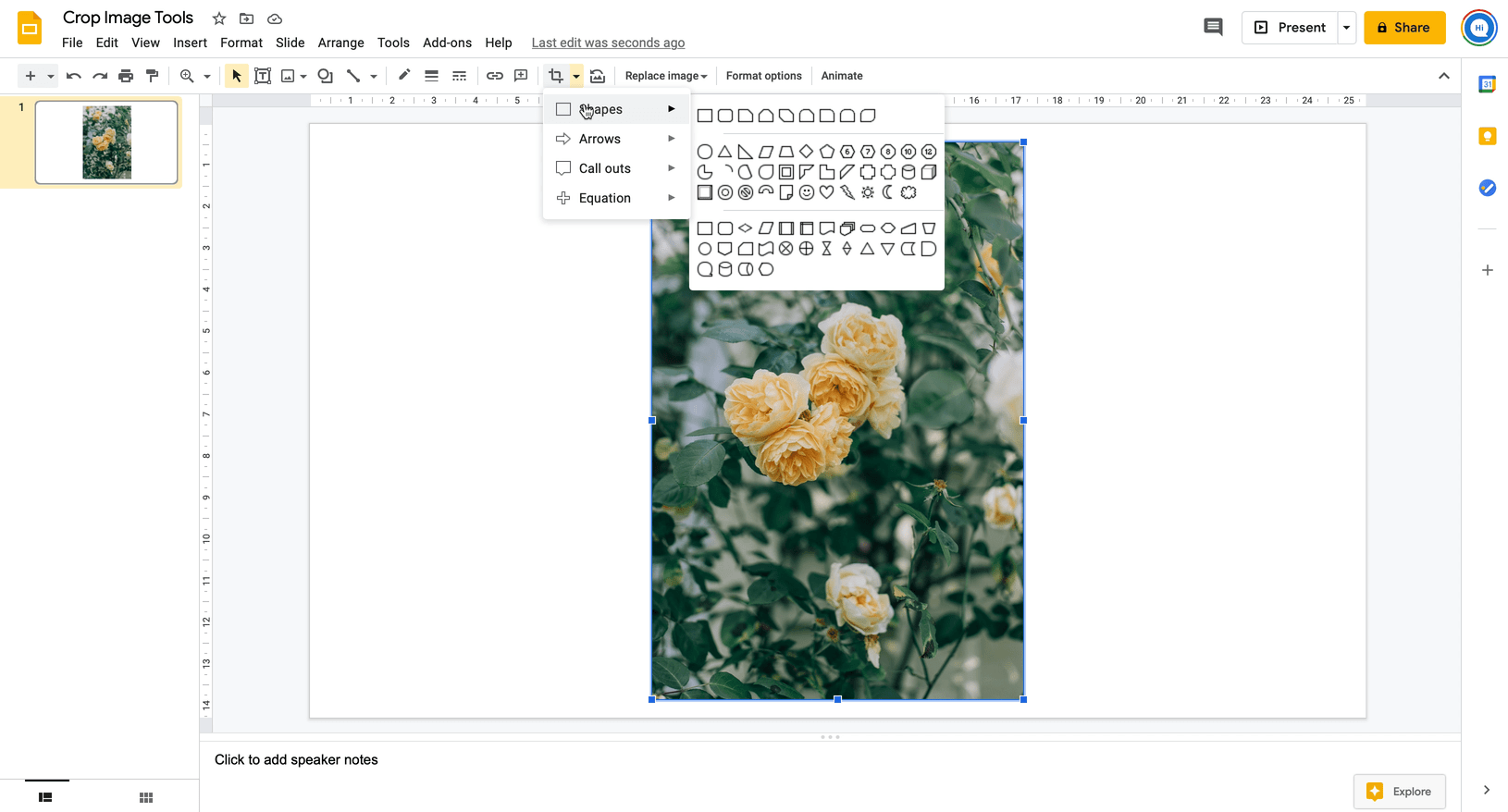 3. When you crop an image using a mask, it appears as though you have inserted this image into a frame shaped like your chosen shape, whether it is a square, circle, or arrow.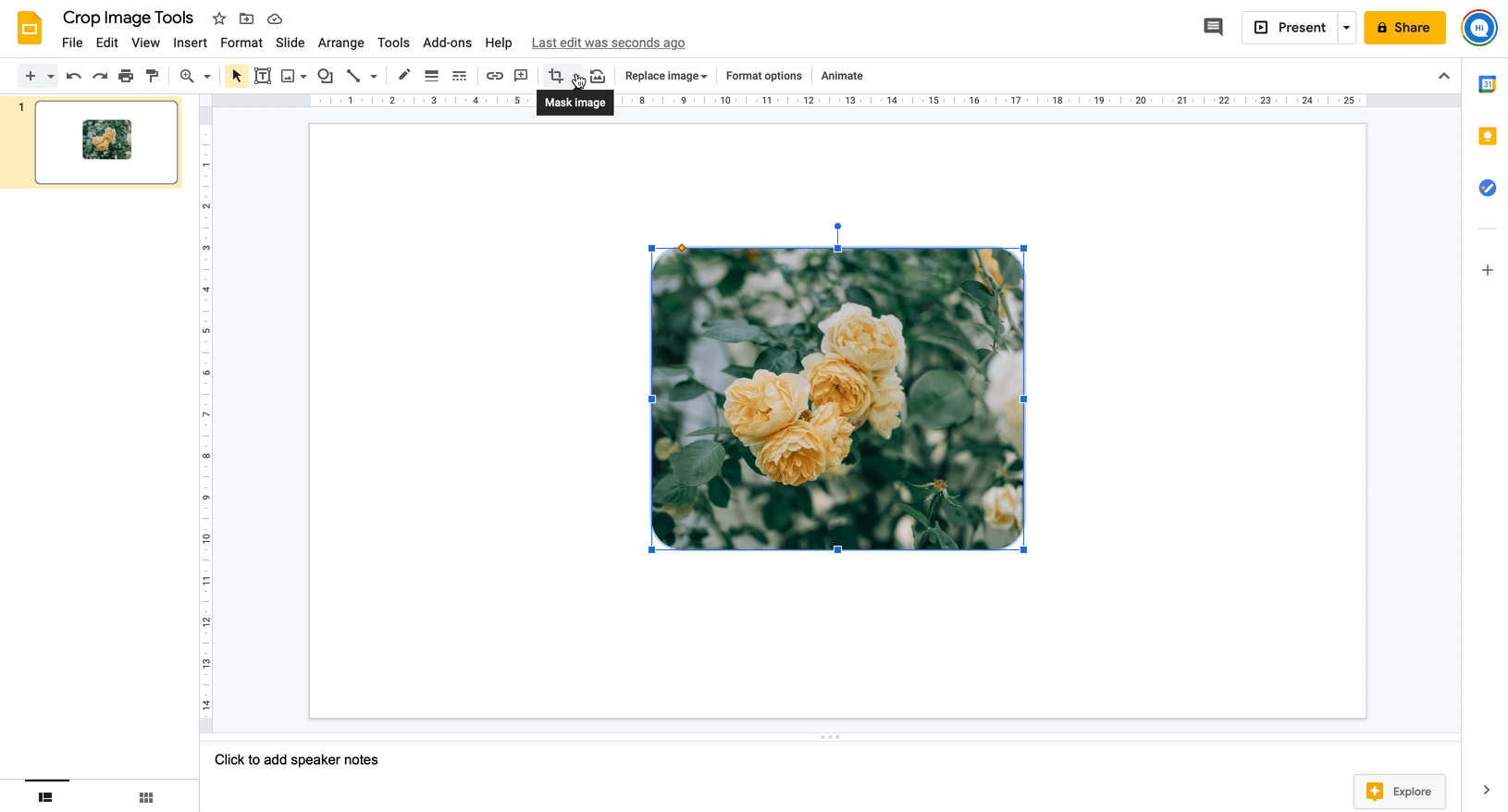 Conclusion
Now you know all of the ins and out of cropping an image, including where the crop tool is in Google Slides, how to use it, and how it will look when you crop or mask an image.