Google Slides is a great way to make professional presentations. It's become a top-rated platform since most people don't have access to Microsoft programs, and using Google documents online is free. If you're looking for a method to brighten up your presentations, making use of the gradient fill in Google Slides is the way to go! Below we've set out the steps on how to add a color gradient in Google Slide.
The first thing you have to do is open up your document. Once this is done, you can add a gradient by selecting the thumbnail in the left-hand preview window.
From the available tabs at the top of your document, select the Background tab to have a new window with options pop up. Here you'll have the choice of adding an image to the background or color.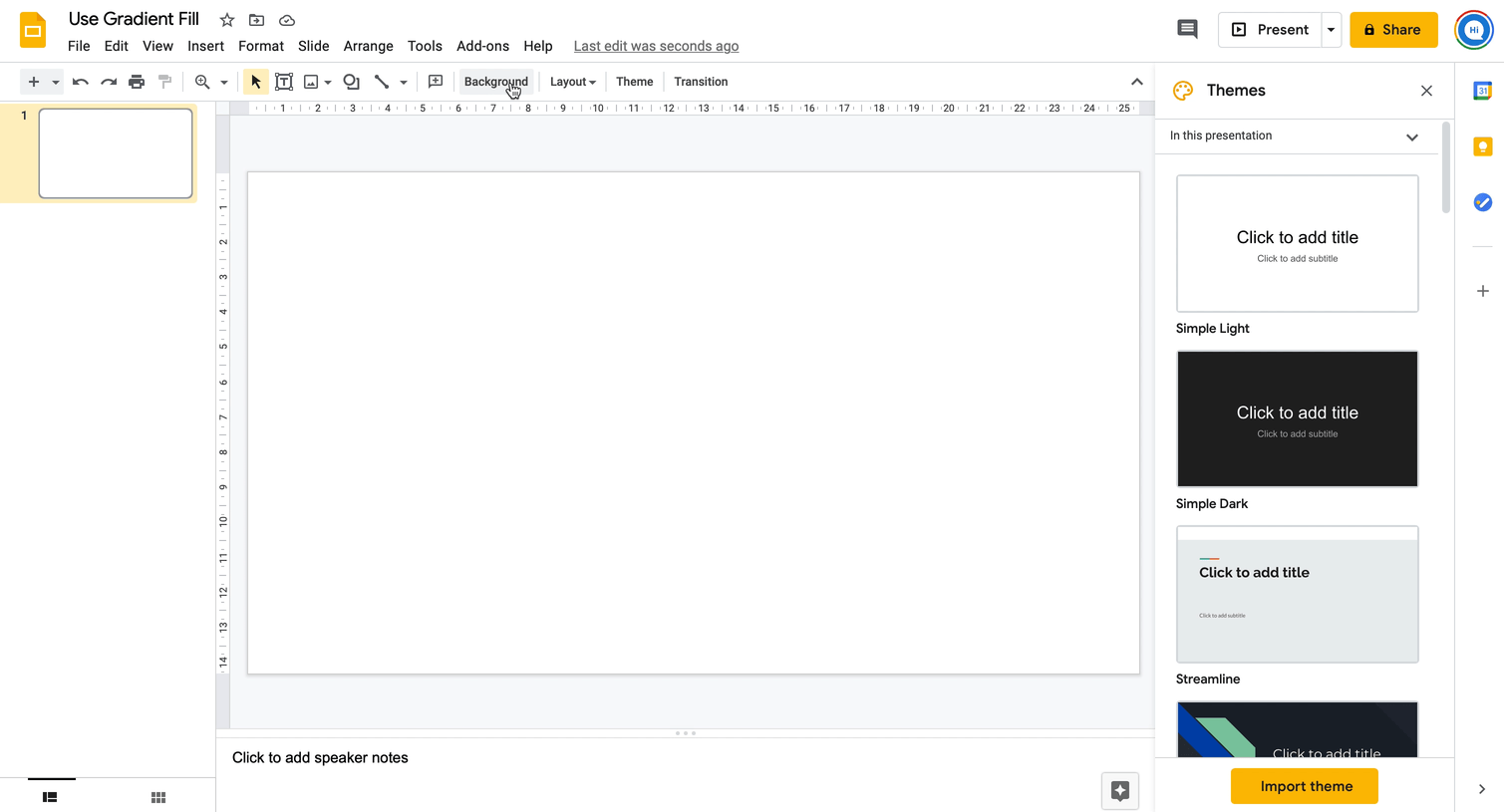 3. When selecting to add color, you can add a solid color and add a gradient in Google Slides.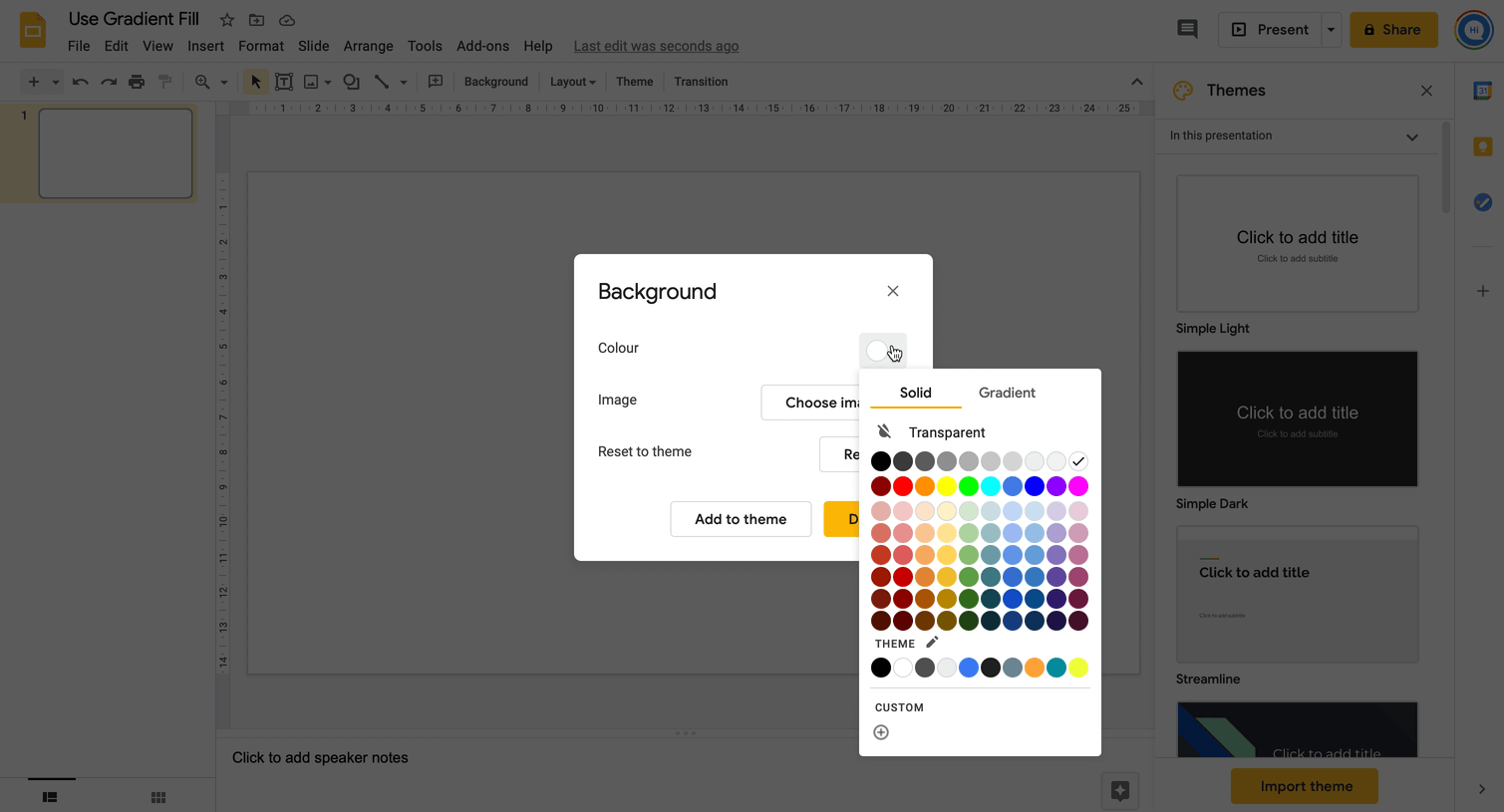 4. Select the Gradient option to be taken to a choice of pre-set gradients or the option to design a custom one from scratch.
5. Once you choose a pre-set gradient, it will automatically become the background on your document. You can now close the window to view your gradient.
6. If you choose to design your custom gradient, select this option at the bottom of the tab that opens to take you to a design menu. You can change the gradient type, choose at which angle/position it should be, and the gradient stops. Sliding this bar will change the way the gradient flows. 
7. To add or remove colors to your gradient fill in Google Slides, you need to work with your gradient stops. Choosing Add under this tab will allow you to select another gradient color. You can add many colors to satisfy your creative needs and make your background match your presentation's look. If you need to remove a chosen color, do it here as well.
8. Once you're finished customizing your gradient colors, gradient type, and the position from which your gradient flows, click OK to see how it looks on your document. If you aren't satisfied and any changes are needed, follow steps 1 – 7 again.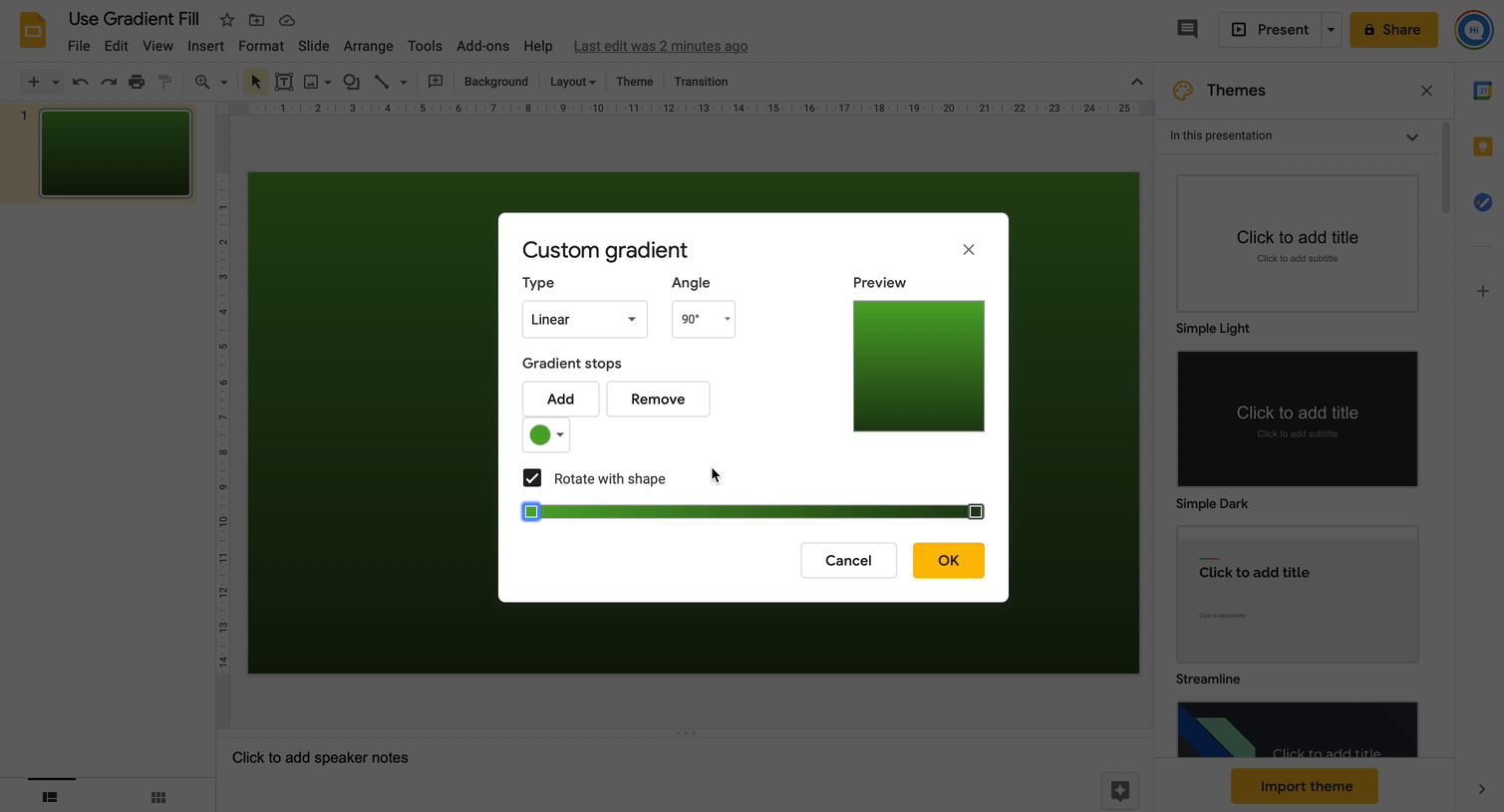 9. If you need use gradient for shapes: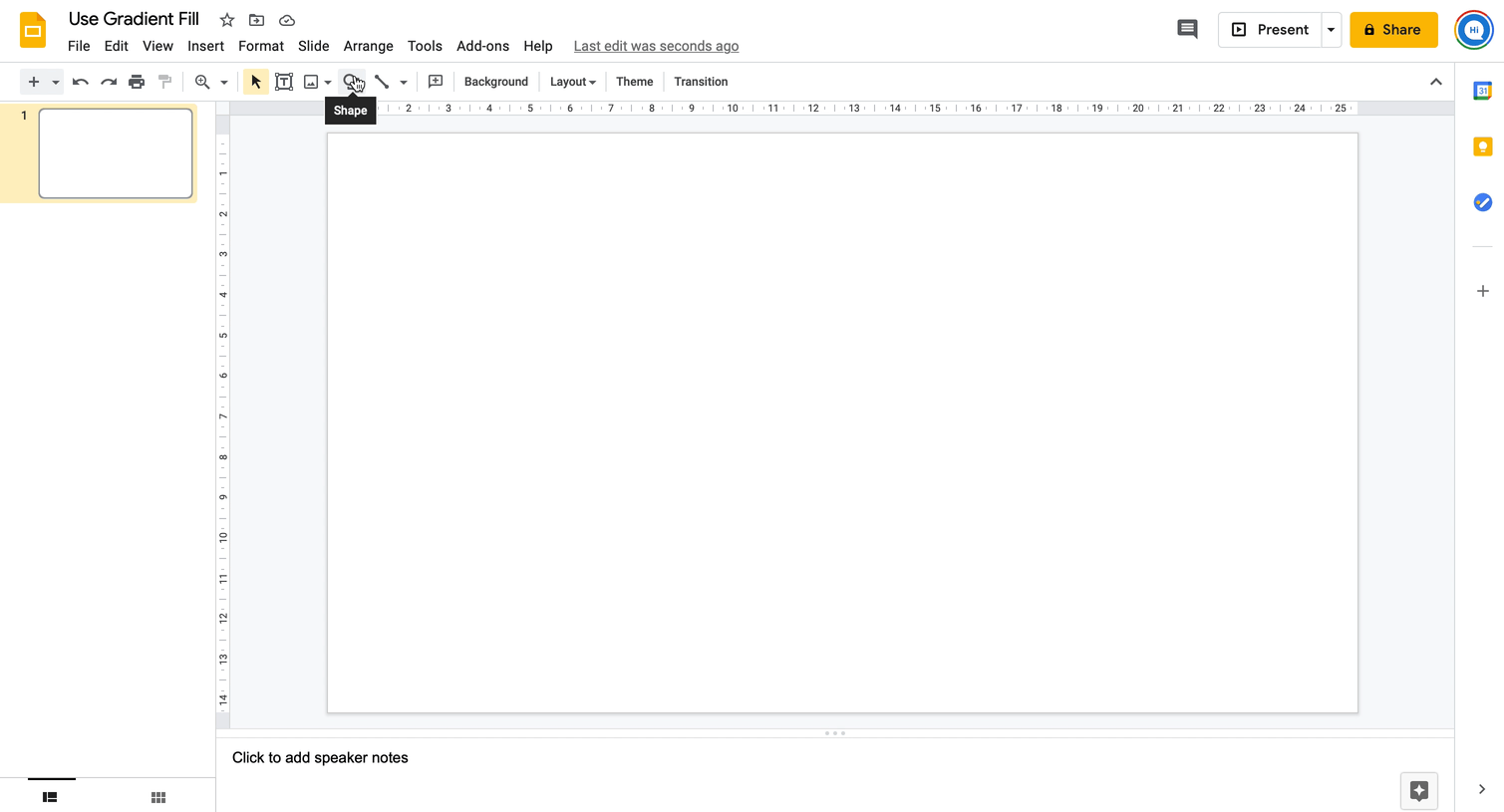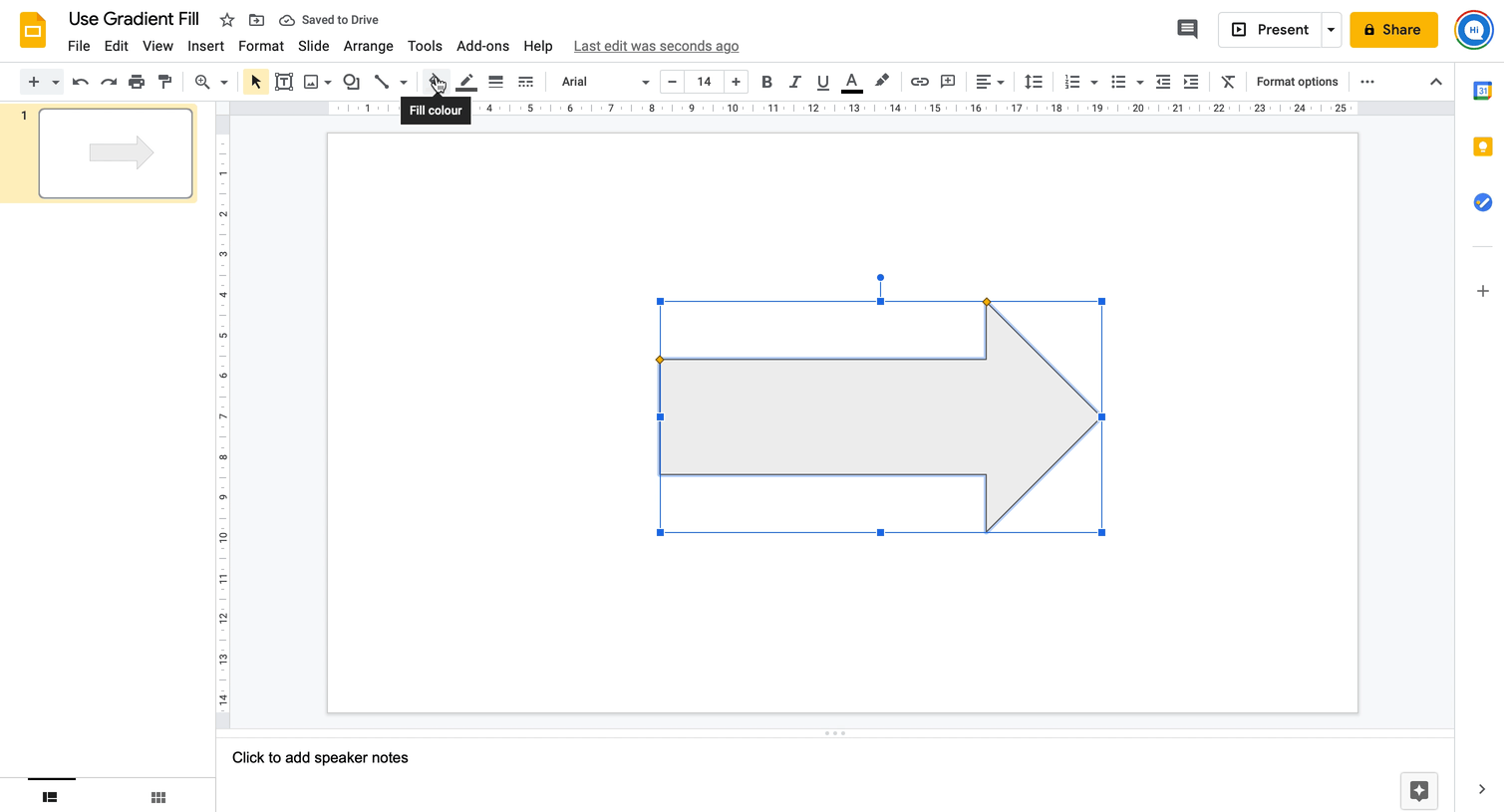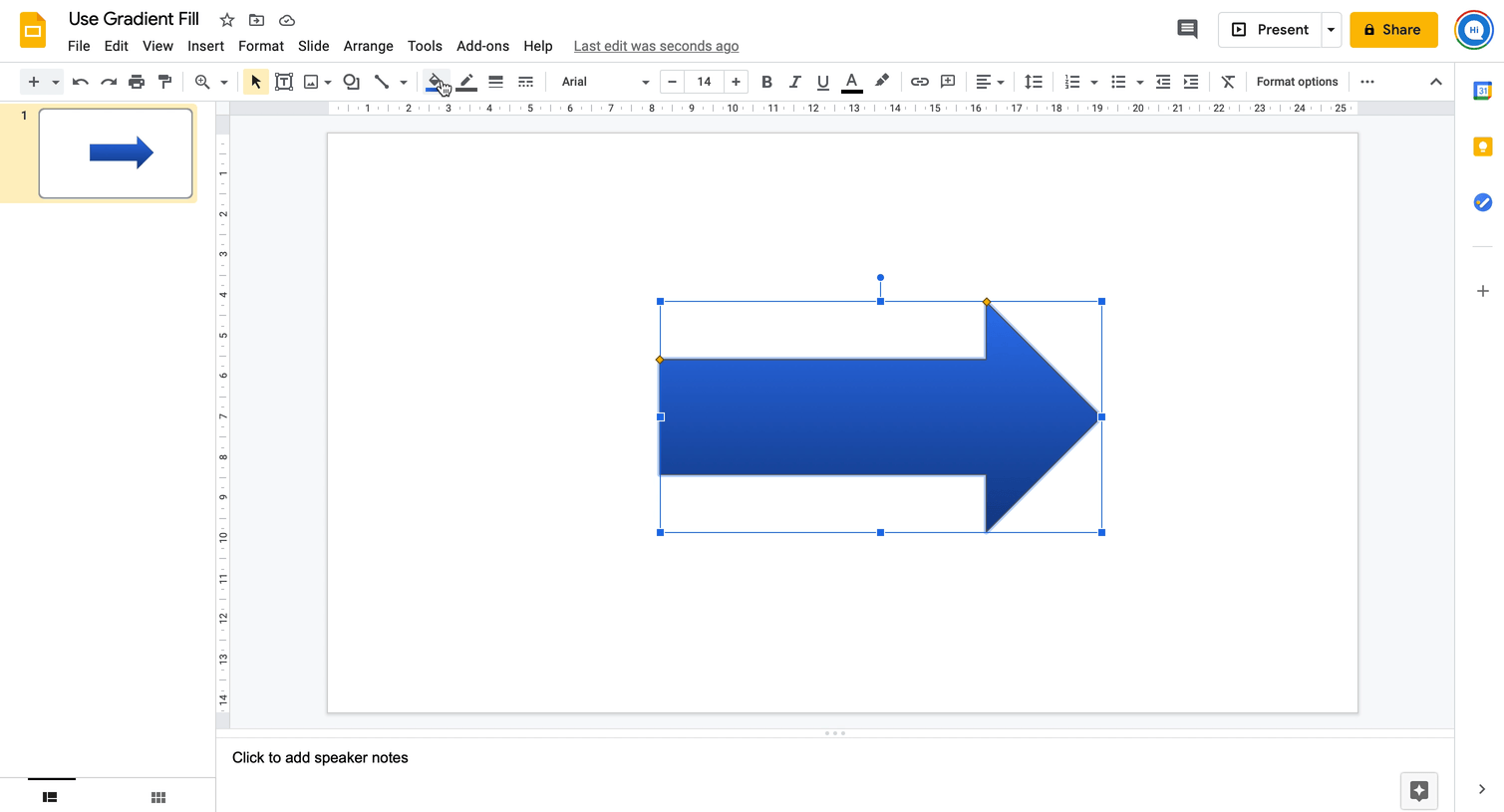 Unlike solid backgrounds, adding a gradient to your presentation makes it unique. Solid colors have become predictable, and even though some might argue that it looks more professional or well-designed on a document, a gradient can be just that and so much more if done with careful planning. You can add gradient in Google Slides because it's a valuable feature that has now been made widely available. Jazz up your presentations by making use of this option today!