Microsoft PowerPoint has a ton of formatting options to make your slideshows unique. You can choose solid colors, patterns, or add a gradient. Gradients add a unique look to your slides, and you can use a series of pre-set colors that are available or create your own. Gradient fills refer to a blend between colors where they merge into one another to create a unique color effect. Using the gradient fill is easy. If you want to find out how read on below!
How to add a gradient fill to a shape?
Once PowerPoint is open, add your desired shape by inserting it through the Insert tab.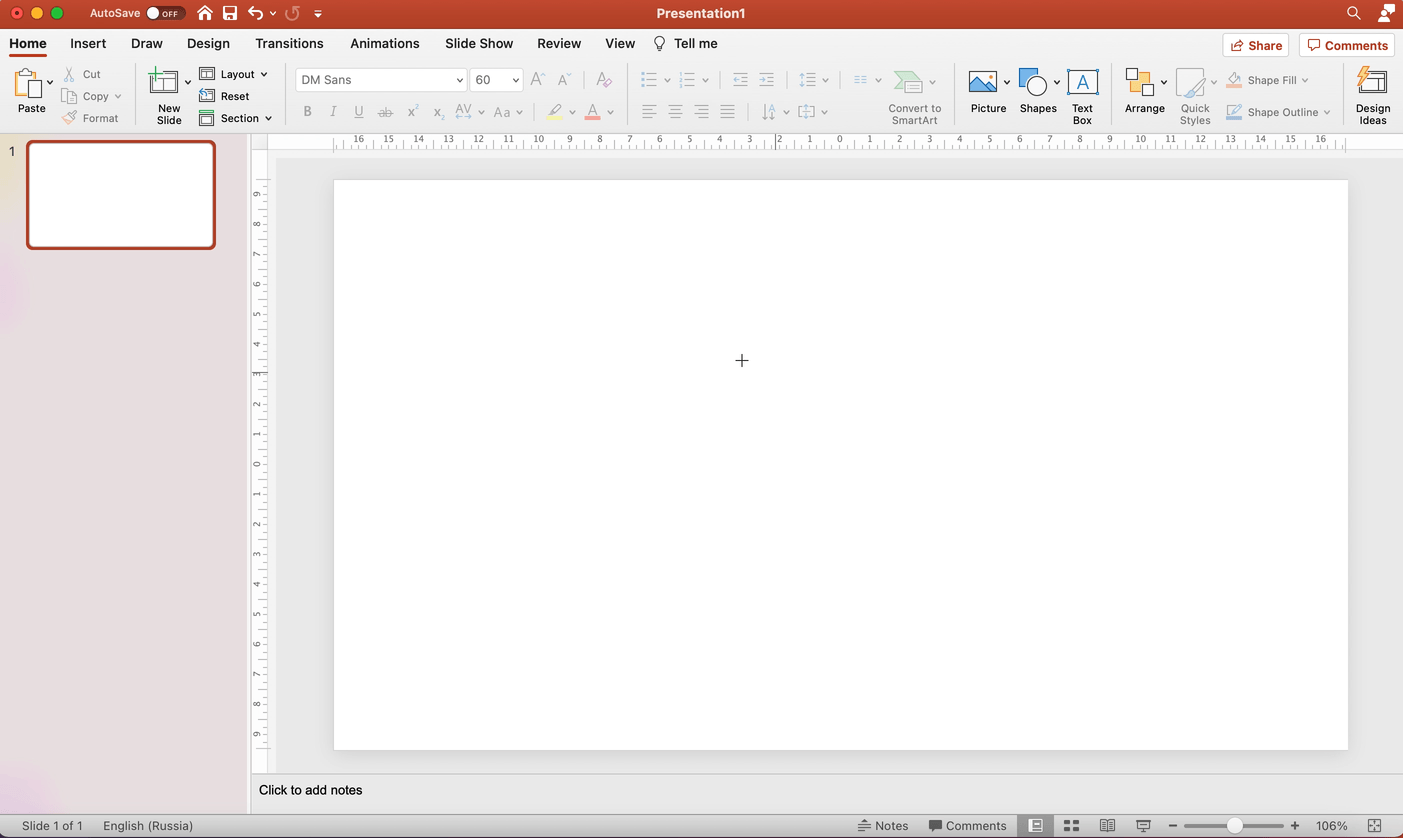 2. After drawing your chosen shape, right-click on it. Move down to the second to the last option and select Format Shape.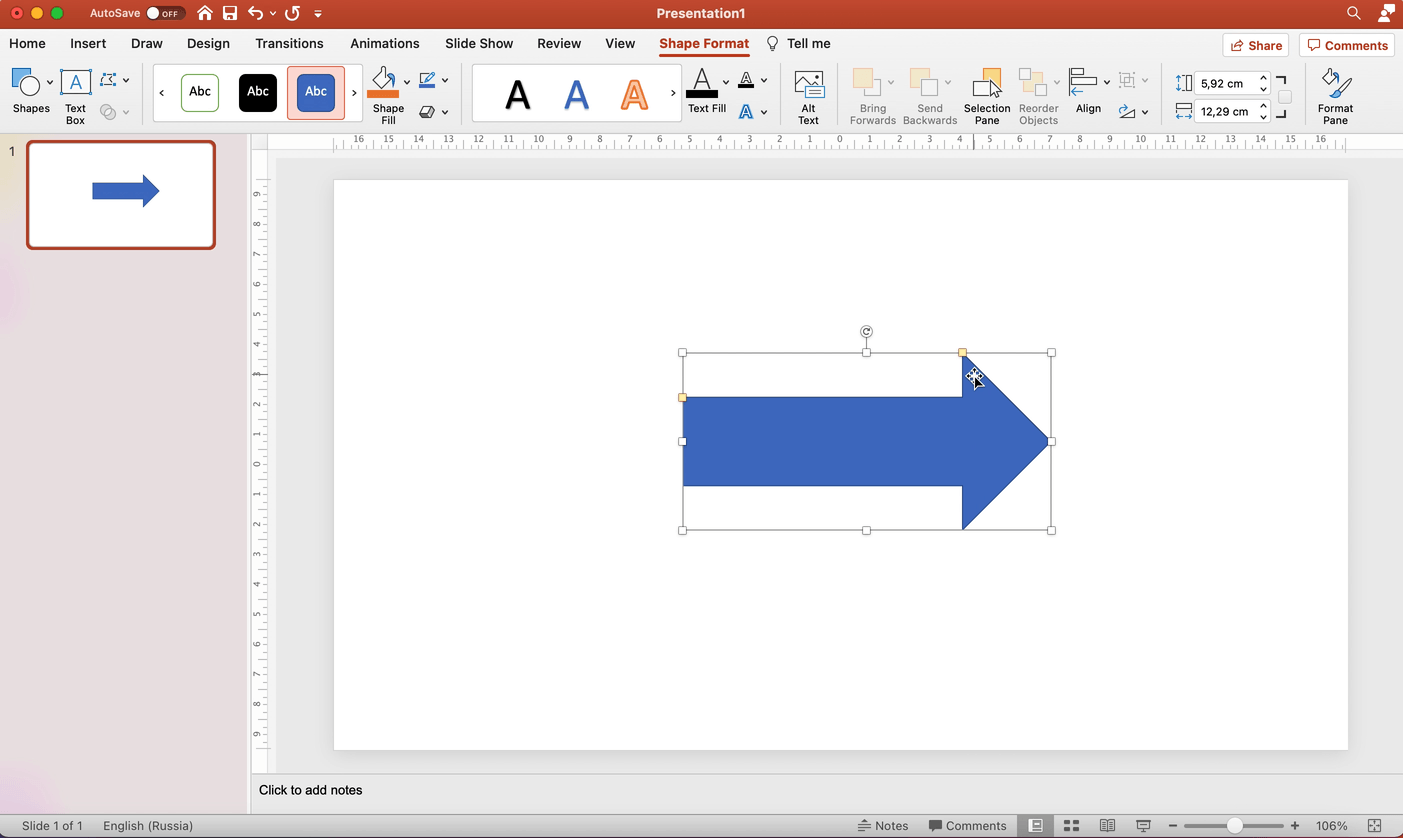 3. The setting panel will now open to reveal the different color fill options available. Click on Fill and then select the Gradient Fill option. 
4. You now have the option to choose from pre-set colors by selecting the Pre-set gradients Here you will see a selection of gradients already design and ready to use.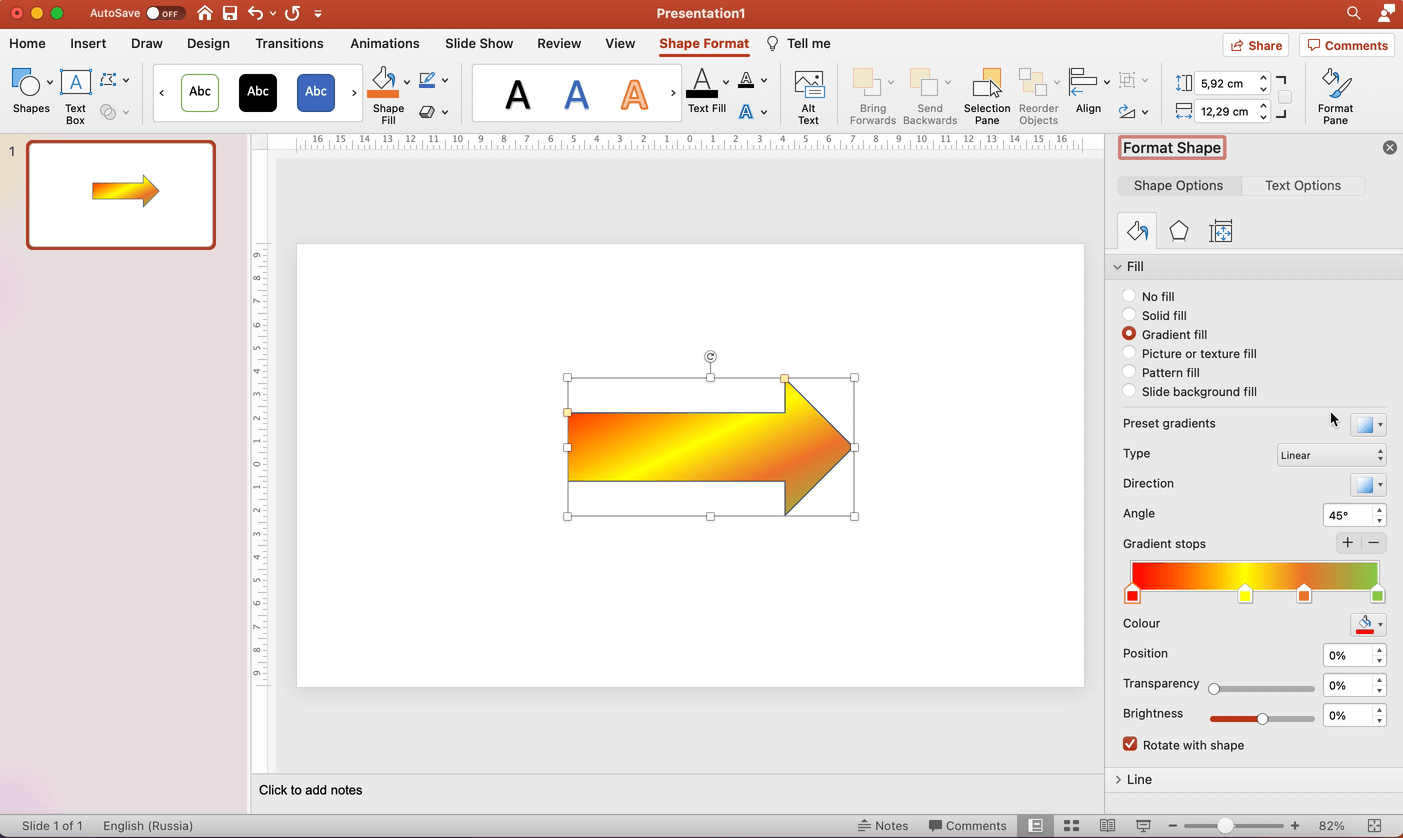 5. If you want to make your shape more unique, you can design your gradient through the Color Choose a pre-set color or select your own through the More Colors option.
After choosing your color, you can play around with the Type of gradient and Direction of the gradient until you reach the gradient effect that works for you. Choose between linear, rectangular, radiant, or path type of gradient. Below, a combination of a pre-set gradient and the chosen color was used to create this unique gradient arrow PowerPoint. 
How to add a gradient fill to a background?
To start, right-click on your blank background after you opened your new PowerPoint document or added a slide. From the given options, select the Format Background tab. 
Once you select the Gradient Fill option in the window that opens, you'll be able to choose from pre-set colors; as explained before, create your unique color and adjust with the different gradient effects. 
3. To customize your gradient fill, select more than one color to fill out your background. To do this, select a different color for each sliding point on the Gradient Stops tab. This option will allow you to create a PowerPoint gradient background with an effect as pictured below.
Although customization of gradients in PowerPoint is still limited, they can be valuable and useful. Gradient fills make your documents look more professional, well-designed, and smart. It can help you match the theme of existing pictures or logos, make use of more than one color in a well-presented way, and add uniqueness to your slideshows in just a few steps. If your document is looking dull and you require an easy way to smarten it up, use the gradient fill option to impress your friends or colleagues!